What We Do
Noah Legacy Consulting consists of the following:
Legacy Product & Services
Legacy Team
Legacy Network
Legacy Clients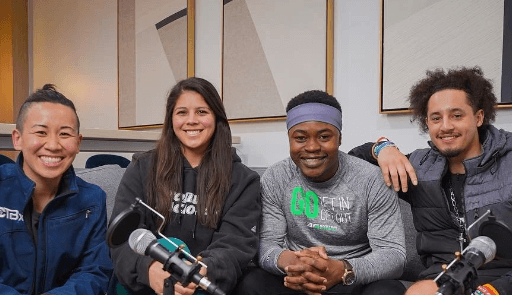 Legacy Products & Services
Business Audit & Analysis: research, evaluations and recommendations
Marketing, Sales & Operational Strategies
Business Plan Development
Leadership, Team & Culture Development Consultantations
Website Design, Brand Development & Management
Operational Support (a collaboration with you and your team to execute strategies)

Standard Operations Procedures/Manuals (SOP)
Marketing Assistance

Digital Marketing & SEO
Social Media
Newsletters
Blogs
Infographics
Email campaigns, etc.

Software Integrations Assistance

Google Suite, HubSpot CRM, QuickBooks, Payment processing (PayPal, Stripe) and other recommended platforms for business development

Event Planning & Management (in-person, hybrid, research & execution)
How We Do It
We start by creating a plan and collaborate with the customer to execute the plan.
A benefit to becoming a NLC Client is access to the Legacy Team, Network & more!
Legacy Team
Legacy Team also known as Legacy Operations has the ability to provide operational, marketing & sales support to clients who do not have the bandwidth to execute strategies. As small business owners and serial entrepreneurs, we understand the struggle. Let's collaborate and take your ideas & plans from concept to a product or a service!
Executive Team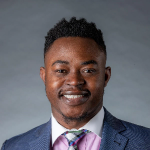 Thomas Noah –
Founder & Owner
Thomas is a Business Coach with years of experience in developing small businesses from Health and Fitness, to Medical Devices, to Real Estate Marketing. His education includes a Bachelor of Arts: Healthcare Administration, Stonehill College and Master of Science: Regulatory Affairs & Clinical Research Management.
A skill required as a leader & a successful Business Coach is public speaking. Over the years, Thomas has worked towards becoming a speaker, whether as a keynote or a panelist at health and fitness events, or college campuses, discussing various topics such as medical devices, social justice issues, healthy lifestyle changes, career & personal development.
Other passions: Service (volunteer, mentorship, etc.), long distance running (7x Marathoner, 5 Boston), Studio Arts, Sports & Fitness related activities, Music/Festivals (Coachella 2018, Ultra Miami 2017, Oktoberfest Munich, Germany 2013), Travel & Food!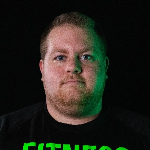 Joshua Whelan –
Chief Operations Officer (COO)
Joshua Whelan is an Operations Manager with experience in logistics and distribution, operational management, and efficiency processes. He graduated magna cum laude from Stonehill College with a Bachelor's of Science in Business Administration and a Minor in Philosophy.
He is the Operations Manager of Noah Legacy Consulting Inc. where he manages essential business processes. Joshua grew up in a small seaside community in Massachusetts where he first developed his passion for efficiency.
Joshua also has extensive experience writing whether it's PR materials including blogs and newsletters or SOPs for business processes. He is also a published author and a stoic, he is committed to pursuing his passion for business as well as philosophy.
Other passions: Volleyball, Ultimate, Soccer
Creative Team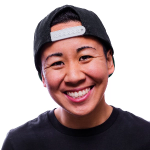 Kat Waterman –
Creative Director/Co-Founder (3G Productions & MFJ Podcast)
Kat Waterman, 31, is a gender queer videographer, photographer, graphic designer and a certified drone pilot. There is nothing she loves doing more than promoting other's who are following their true passion in life. Capturing and highlighting people's talents, skills, and their most authentic selves is what she does best…along with befriending every furry pet that crosses her path.
From promotional videos, to event photography, to promotional design, Kat does it all - hopping scenes and mediums effortlessly.
"I'm like the Queer Eye for aspiring local artists! I'm at my happiest doing what I love, and that just so happens to be promoting other people at their most honest, doing what they love, too. Whether that's through video, photography, or design…that's up to you!" – Kat Waterman
Education: Stonehill College, Studio Art major with a concentration in Photography.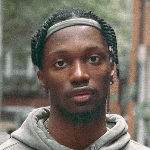 Jason Morrison –
Videographer/Photographer/ Sr. Editor (3G Productions)
The name is Jason Morrison, a Videographer, Filmmaker and Content Creator based out of the greater Boston area in Massachusetts. Jason takes part in and works with varying styles of video content from Music Videos to Real Estate work, Product focused/Promotional Content, Story-Driven Films, Automotive Films, and many more. He also primarily creates Film/Videography based content over on my YouTube channel, as it embodies his journey as a Filmmaker and Videographer.
"I am proud to be a part of 3G productions to help bring their vision to life as I do for my own brand JAY-M Studios as well". - Jason
Creative Team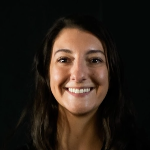 Tricia Nicole –
3G System Fitness Coach/Partner
Tricia has worked 7+ years in the fitness industry as a personal trainer as well as a group fitness instructor. She graduated from New England College in 2015 with a B.S. in Kinesiology. While at NEC, Tricia played 4 years of soccer as the team's goalkeeper. She had taken part in multiple internships in her high school's athletic training room, as well as at The College of Holy Cross under the supervision of Jeffery Oliver and the Strength and Conditioning team. Tricia has worked with all different athletes including football, basketball, hockey, as well as youth athletes. After playing over 15 years of soccer and her internship at Holy Cross, she developed a love for fitness. Tricia enjoys educating her clients on the bridge between physical and mental health while helping them reach their goals of living a healthy lifestyle.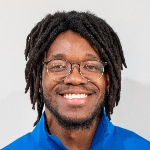 Arthur Lyon –
3G System Fitness Nutrition Partner
ISSA Certified
Arthur is a certified personal trainer along with being a certified nutritionist and group fitness instructor. For the past year and half he has dedicated himself to the fitness field to enhance his skills to help individuals live a long, healthy life for years to come. He believes fitness, mobility, and nutrition are the key in accomplishing those goals.

Legacy Network
Quality results at a economical price.
WHY WE EXIST – Because…"no one succeeds alone" - Robert Reffkin
EXPECTATIONS – Corporate expectations with entrepreneurial mindset
Quality Service - Reliability - Client-focused
We are a selected network of business professionals with a passion for entrepreneurship & small business development. This network consists experts from all aspects of the business journey: Lawyers, CPAs, Accountants, Web and App Developers, Graphic Designers, Copy Writers, Marketers, Life Coaches, Wellness Coaches, Business Analysts, Data Analysts, Videographers, Photographers, Insurance Brokers, Leadership Development Experts, etc. This exclusive network makes it possible to minimize cost and keep our services affordable for small business owners and entrepreneurs. We are in this together. As serial entrepreneurs and business developers, we understand the financial struggle. Founder Thomas at first glance understands what it takes, the time, energy & sacrifices required to build a successful business with minimal capital and resources. We are the team you dreamed of. Welcome to the Legacy Network!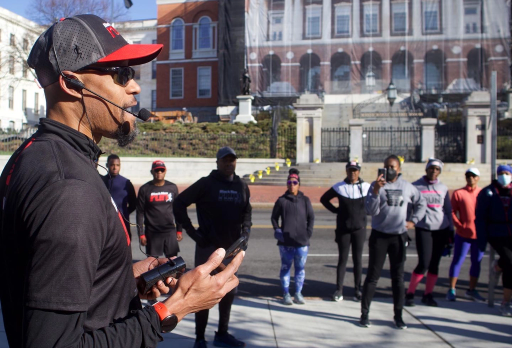 Other Benefits of Being a Legacy Client
Access to Legacy Business Network
Access 3G Productions, in-house media production team
Access to Legacy Academy (aka client resource library)
Access to Legacy Business Library

Owner's Entrepreneurship Bible: Literature, Podcast, Software (Sales, Marketing, Operations), and other tools and resources designed for continuous education, personal development, business growth & efficient workflow.

Complimentary business & leadership coaching (non-profit initiative)
Accepting donations, all proceeds will be donated to our non-profit partners. Stay tuned for more information